The NA-ACCORD welcomes all who are interested to participate in research. 
Have a research question? Start by reading the NA-ACCORD's Collaboration Polices and an overview of the steps required in our proposal development process. Then, complete the NA-ACCORD Concept Sheet to submit your idea for approval. You may find our list of Available Data Elements helpful in drafting your Concept Sheet. 
---
2. Concept Sheet approval process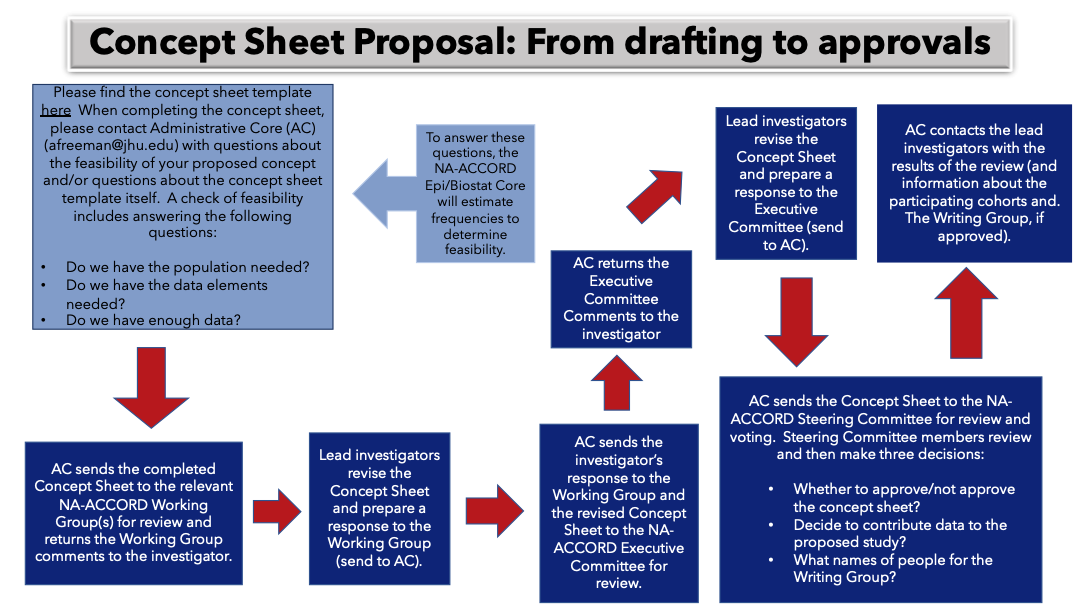 Your Concept Sheet will be reviewed by:
---
3. Requesting NA-ACCORD data for approved CSs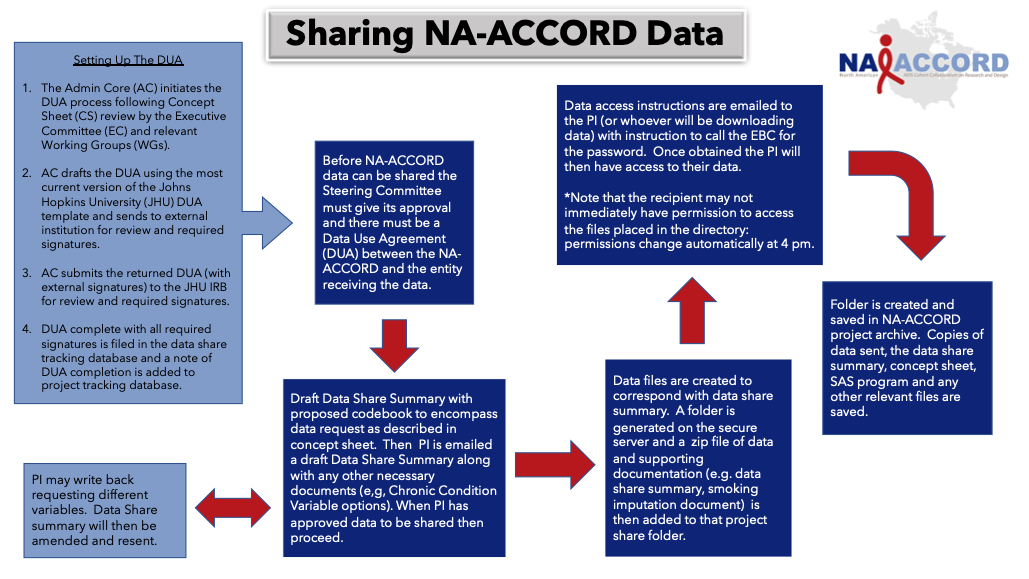 NA-ACCORD investigators who are interested in participating in your research will volunteer to join your Writing Group. You will utilize your writing group as potential co-authors for the scientific product that results from your research. The Writing Group is a valuable asset that allows access to a number of established HIV investigators in the US and Canada.
---
4. Abstract Approvals Process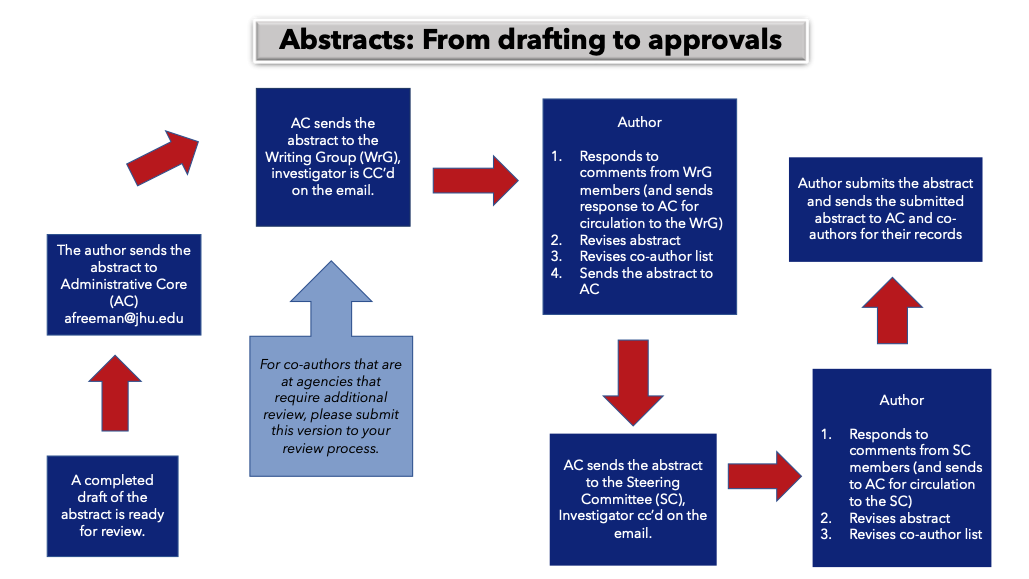 ---
5. Manuscript Approvals Process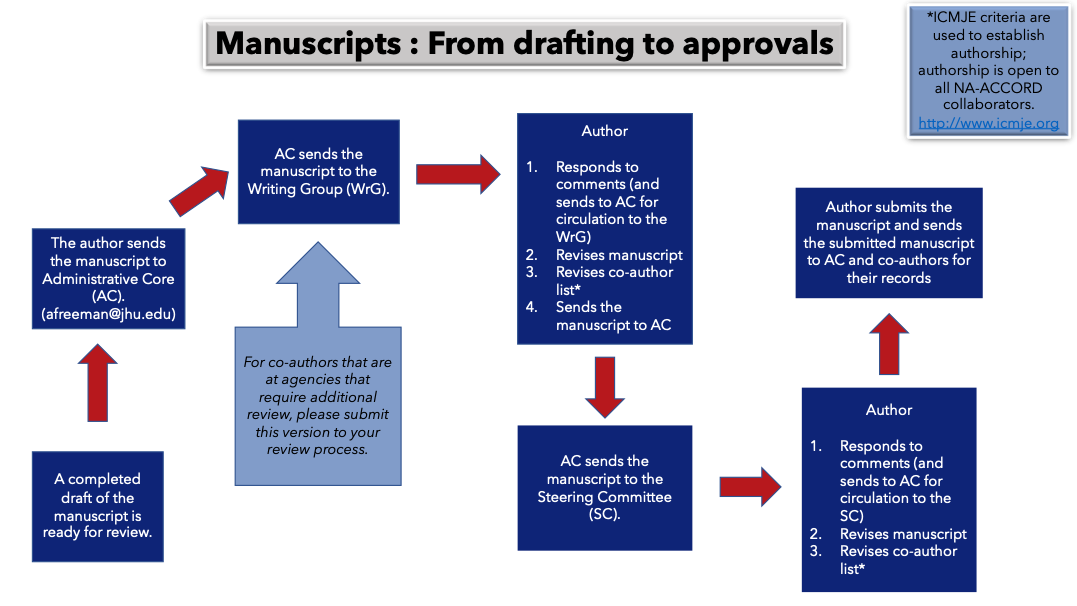 Once completed, your scientific product will be reviewed by the Steering Committee prior to making it public. If the product is a manuscript, please follow the Manuscript Checklist. Assistance is provided for completion of the Acknowledgements section.
---
6. Oral and Poster Presentations Approvals Process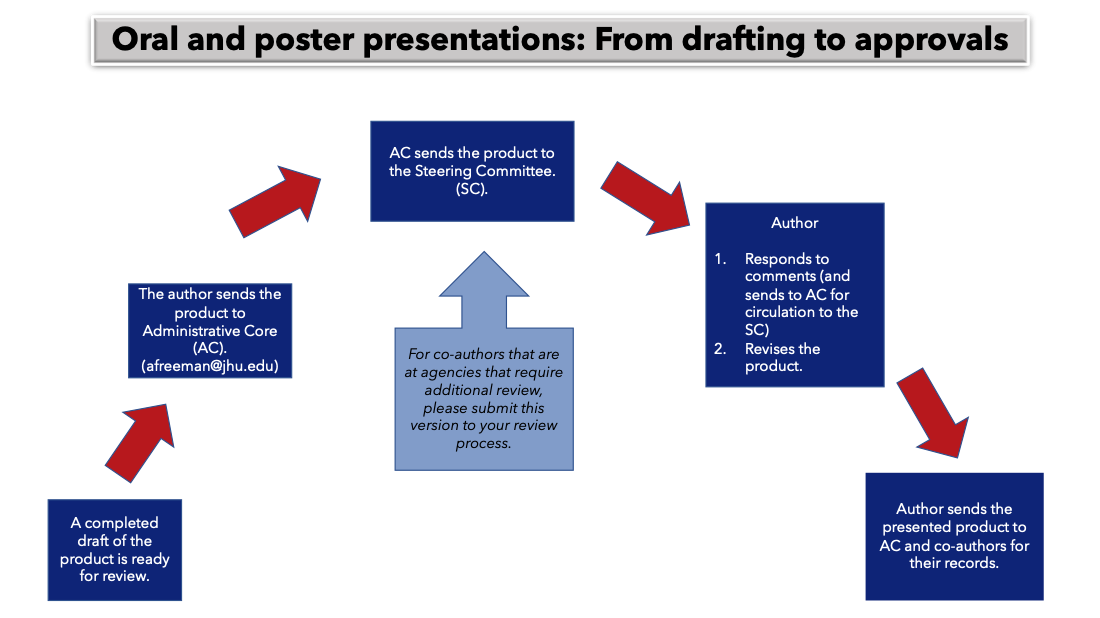 ---
Files